My wife's 2005 BMW convertible now looks like a 2011 thanks to the wonderful detailing work done by your company. She gets more compliments on the car than ever before and she takes much better care of the vehicle overall. The young man who did the work was courteous and efficient. My compliments for a job well done and at a reasonable price.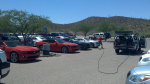 Awesome Company. Water Tec has used Joel's Mobile Detailing since 2008 and it's the best… They come right to you…beautify your personal car or work vehicle and come in to hand you the keys to your clean, shiny vehicle!!!!!!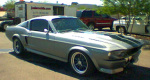 I used Joel's Mobile several times over the years and also had both cars detailed – I was very happy with the work. Think Joel's Mobile first. Also had a couple of power wash jobs – I would highly recommend Joel's business to anyone.